I had gotten a 50 ml bottle of Annick Goutal's
Mandragore
several years ago from CO Bigelow at Woodfield (now closed, alas) for $20. It was in the "girly" bottle most Goutals come in. I really like Mandragore. Oddly, for a citrus scent, I prefer it in the winter. It doesn't have a whole lot of longevity, but I do like it very much. I recently bought a bottle in the "manly" bottle, just because I think it is nice. I'll give the remainder of my 50 ml bottle to Janet, who has used hers all up!
I also ordered a 50 ml bottle of Amouage
Memoir Man
. So, after Epic Man and Tribute, my third Amouage!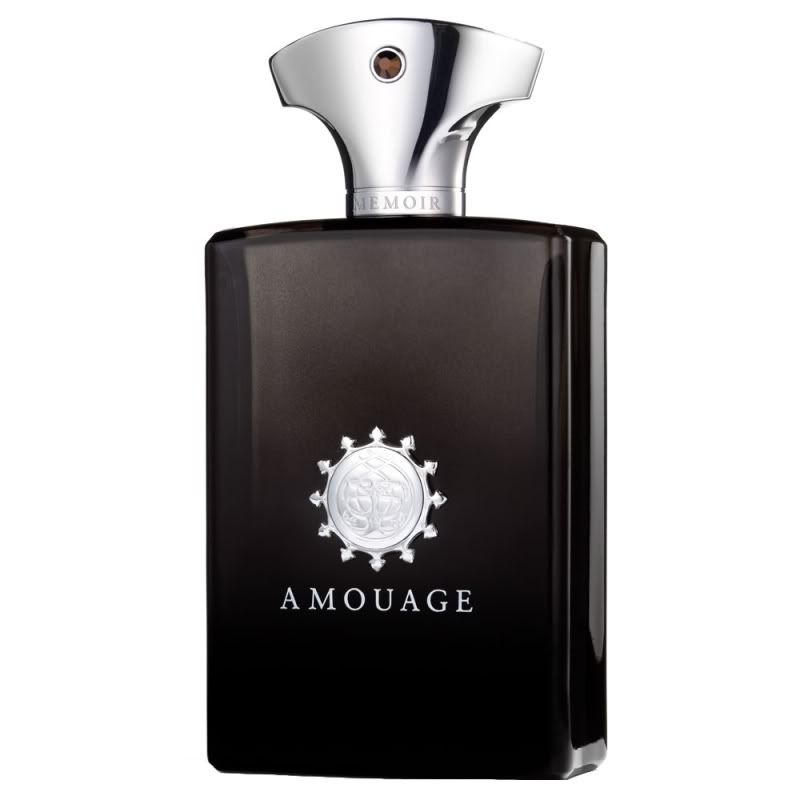 Mandragore photo from Nordstroms. Memoir Man photo from Basenotes.